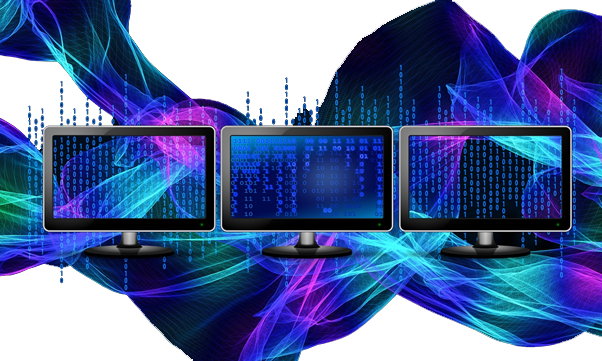 Benefits of Using VPS Hosting
VPS stands for virtual private server. Its purpose is to provide a perfect server environment for your website while hosting it on the same physical server as other sites. In the case of VPS, virtualization technology is used, which divides the server into different partitions. This allows web hosts to keep the prices low, as they provide improved readability and enhanced performance.
A VPS plan is looked up to as an upgrade from the usual shared hosting systems. There are times when your website must compete with other sites for resources. This is where a VPS can be a game changer. It tends to provide some resources that are only for you. Moreover, it is far more cost-effective in comparison to other hosting systems. Let's take a look at the benefits of using VPS hosting.
It Makes Your Site More Reliable
As you already know, the activities of other customers can takes a toll on your website. With a sudden spike in traffic, your website may experience performance issues. This can lead to a negative reputation in the market. With VPS, you don't have to worry about a thing as it offers greater customization and increased performance.
Furthermore, with VPS hosting, you don't have to worry about security threats, if you stay on top of the maintenance game and update it regularly. With VPS hosting, you do not have to worry about traffic from other websites for your website will be sanctioned in its own place. Therefore, your website will be a reliable place for visitors. Moreover, our hosting systems come with custom anti-hack and anti-virus systems, which provide maximum protection.
Enhances the Performance of Your Website
Another benefit of VPS hosting is that it improves the performance of your website. With VPS, your system remains independent of other websites. But that isn't the only reason. VPS provides a variety of resources rather than shared plans.
VPS offers increased storage and bandwidth along with access to technology. Therefore, the visitors on your website won't have to deal with a long loading time. The increase in loading time and the decline in bounce rates will add to your site's traffic as well as an increase in conversions.
You Only Install the Software and Operating System You Need
The choices provided by VPS are based on your needs. Sometimes, you will get to choose between different OS options and also some installers for common applications. Therefore, VPS is extremely helpful for web developers. They can easily choose the type of PHP that you need. To get additional resources, you don't even need to free up space.
You Get to Choose the Services
VPS allows you to choose between managed and unmanaged plans. However, despite the freedom, it makes you more responsible for the maintenance and configuration of the virtual server. If that sounds difficult, go for a managed plan, as it would allow you to focus on your website as well as your business.
These were some of the many benefits of VPS hosting. To explore further, feel free to visit our website today.