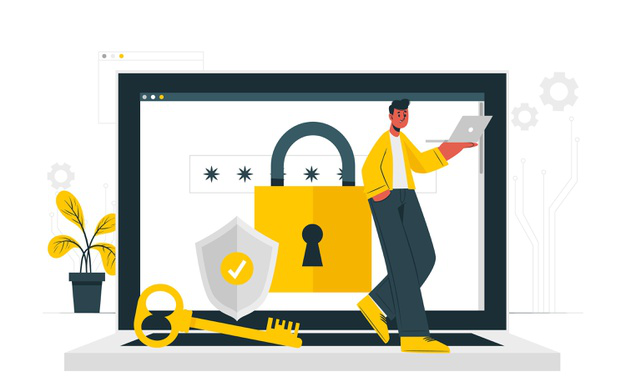 Understanding the Different Types of SSL Certificates
Obtaining SSL certification is the best way to ensure the integrity of critical business data and clients' information. It encrypts the connection between your data and all web hosting servers to ensure that users' information—including passwords, credit card details, account credentials, contacts, and more—is protected from malicious cyber-attacks.  
According to a New York Times survey, more than 18.5 million websites are attacked by cybercriminals every week. Having SSL certification can significantly boost website traffic and optimize your conversion rates, because users prefer dealing with businesses that ensure the privacy and security of their sensitive information.
In this post, we've elaborated on the different types of SSL certificates that you can obtain for your business website.
Extended Validation SSL Certificates (EV SSL)
If your website has an Extended Validation SSL Certificate, it shows users that the Certificate Authority (CA) has evaluated your organization thoroughly and has validated your right to use the domain name that you're currently using. Furthermore, the CA specifies the steps you must take to obtain an EV SSL Certificate on their CA/ Browser Forum. The issuance process includes:
Verification of the physical, operational, legal existence of your organization

Verification of your identity with official records

Verification of your right to use the domain name as specified in the certificate

Verification of your authorization to issue the Extended Validation SSL Certificate
All organizations, including unincorporated businesses, incorporated businesses, and government entities, can obtain an EV SSL certificate if they qualify for the issuance process.  
Organized Validated Certificates (OV SSL)



The Certificate Authority assesses every business's right to use a specified domain name. They also conduct a thorough assessment to verify the entity's existence and identity as per official records.
After obtaining this certificate, your website will receive a Security Site Seal that your visitors can click to see who is securing their information. Having a Site Seal on your website will enhance your business's credibility.
Domain Validated SSL Certificates (DV SSL)
For a DV SSL certificate, the CA checks an entity's right to use the domain name specified in the certificate, but no vetting is conducted to check the entity's identity and existence. Therefore, no information about the company is displayed when the users click on the Security Site Seal. With a DV SSL certificate, you can ensure that all your critical data and customers' information is encrypted, but there's no enhanced visibility regarding who's behind the site, receiving the information.
Connect With the Best SSL Certificate Provider
If you're looking to enhance the security of your customers' sensitive data, get in touch with JoivHost. We are a leading SSL certificate provider, offering a range of certification plans for domain validation and business validation.
Our plans start from $7.6/year to $96.90/year, and all come with free reissues, free Site Seal, and mobile-friendly interfaces.
We also offer reliable and cheap web hosting services, including shared hosting, VPS hosting, and dedicated server hosting.
For support, help, and inquiries, feel free to reach out to us!